PSK CONSULTANTS COMPANY LIMITED
Founded by elite group of experienced engineers from Thailand, Japan and Australia, PSK Consultants is an engineering and consulting group specialized in planning and design of transport systems, public infrastructure, and urban development. Our professional staffs have various experiences in all areas of project master plan, feasibility study, detailed engineering design, construction supervision and project management with clients from both government and private sectors from all over the world as well as municipalities and international funding agencies.
The hallmarks of PSK's success are attributable to dedication of our management and professional staff, the confidence shown by clients, our affiliation with recognized specialists and companies, our modern facilities and the extensive experiences of our staff.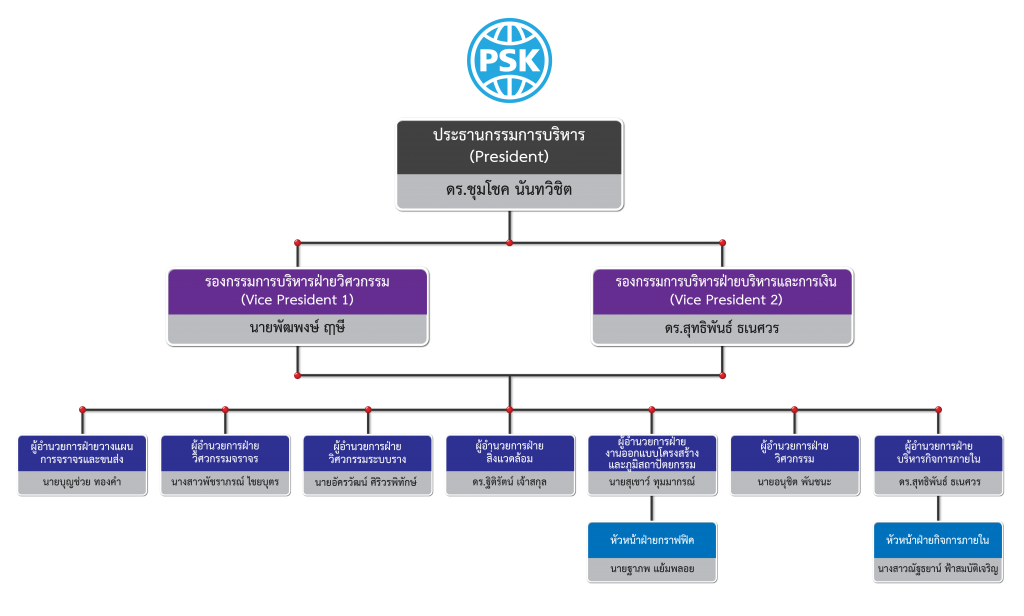 Our Values
Responsibility, Professionalism, Independence, Creativity!
PSK Consultants has been working successfully with many organization and municipalities on urban and transport engineering projects.
Our customers appreciate and place their trust in our unique blend of technical expertise associate with a value-based company culture. We aspire to become an integral part of the infrastructure development to improve the quality of life for all people.